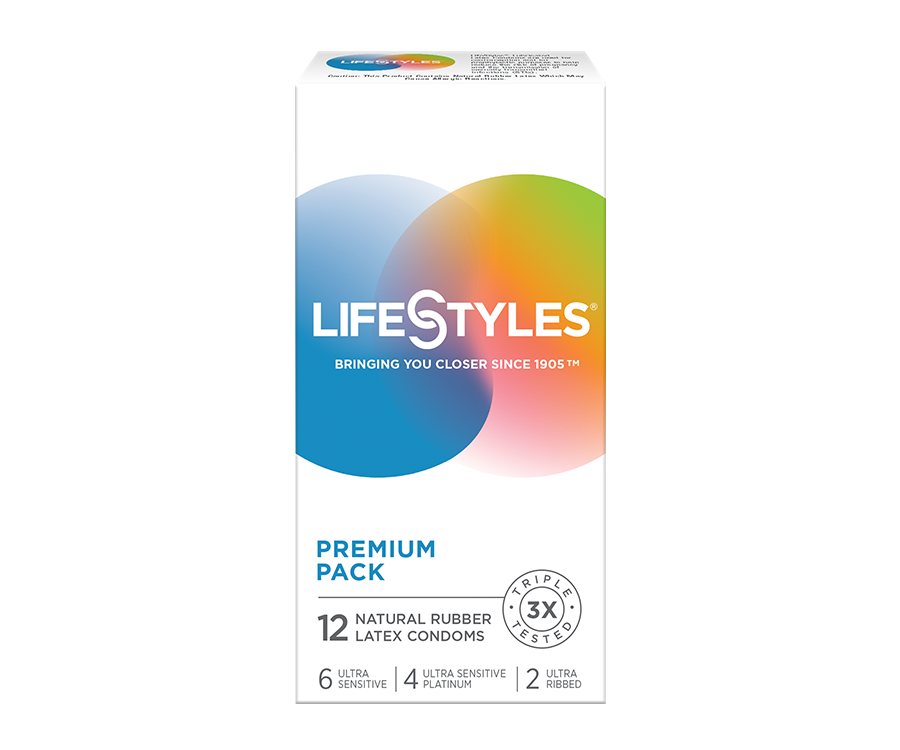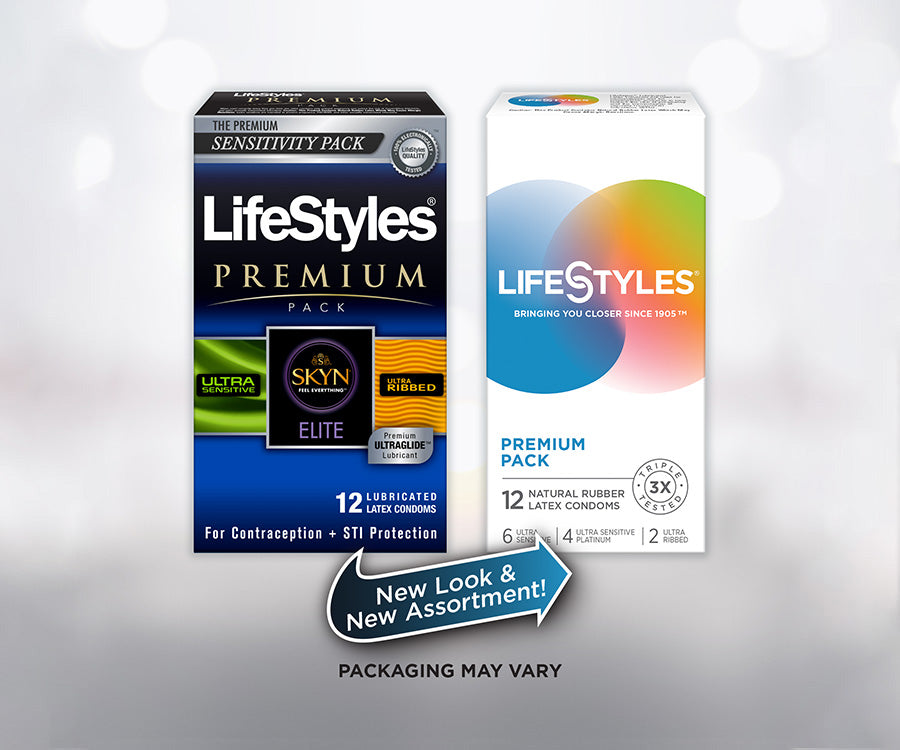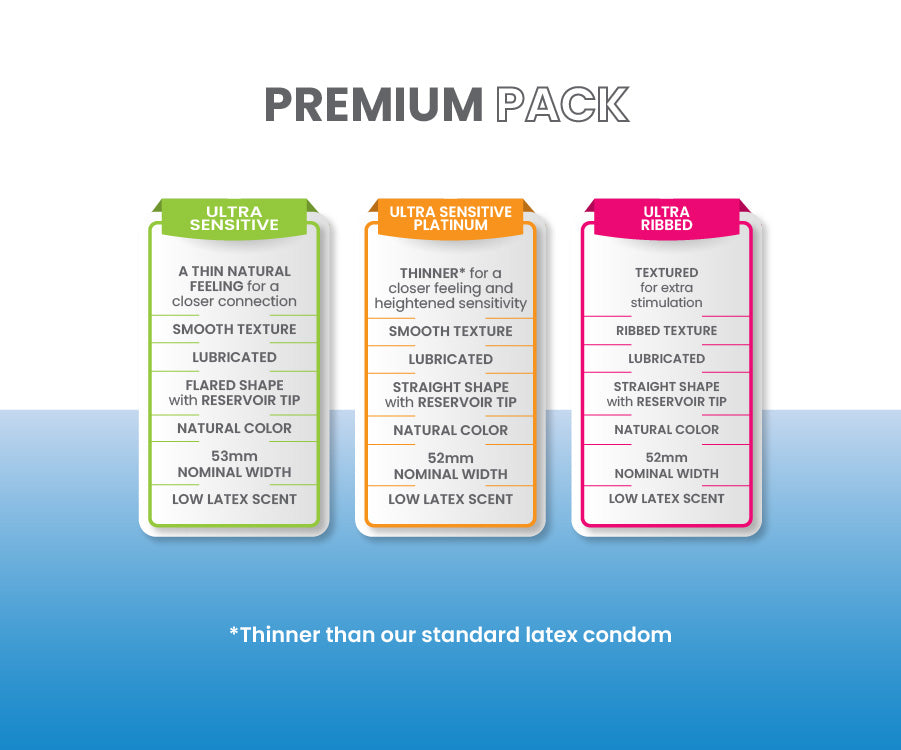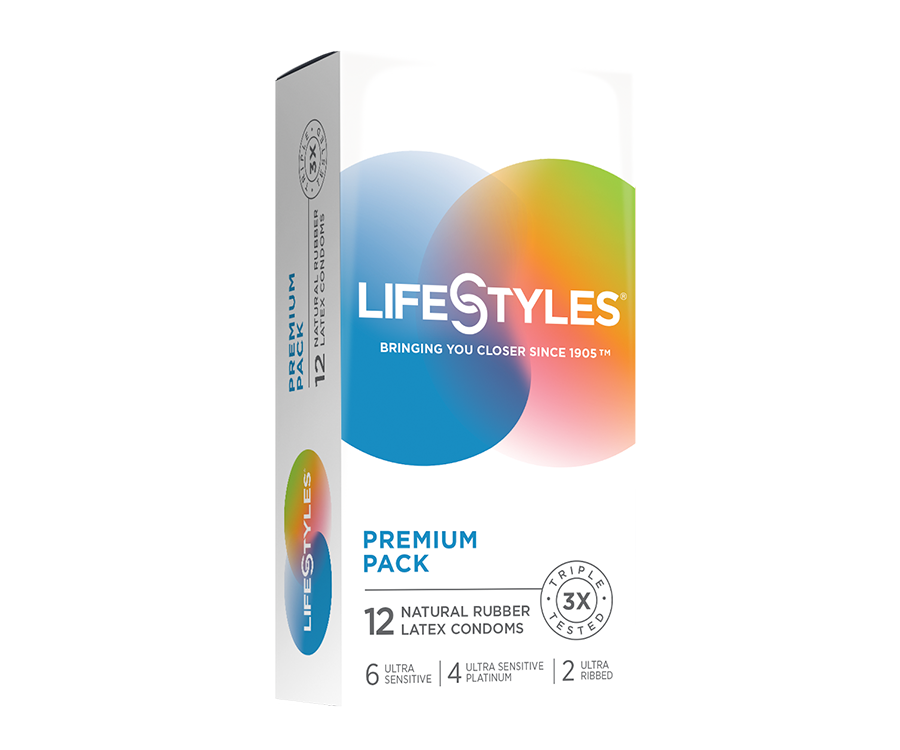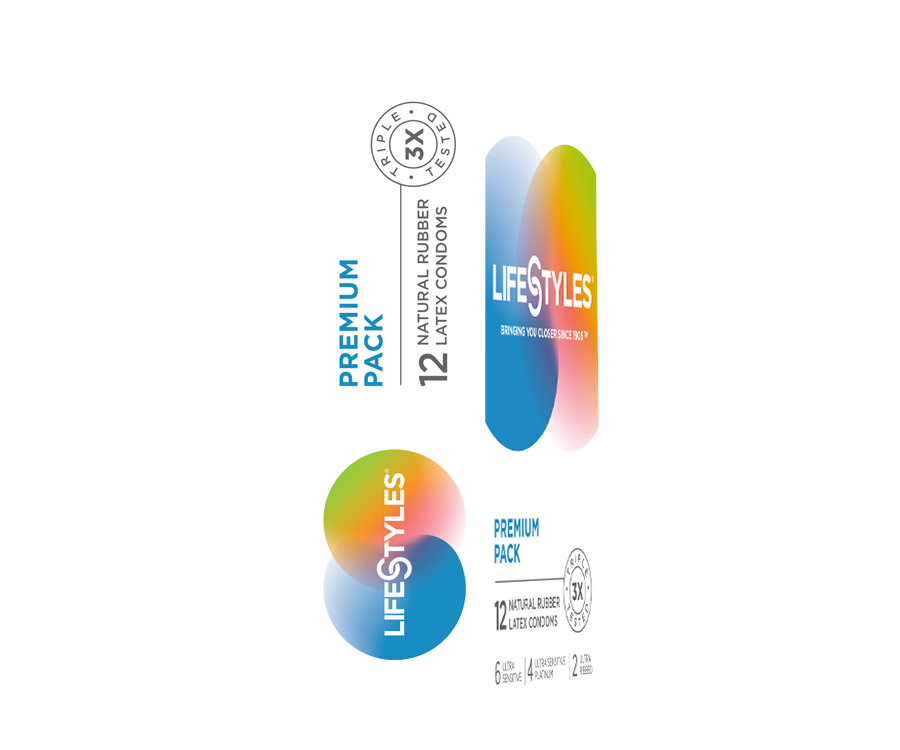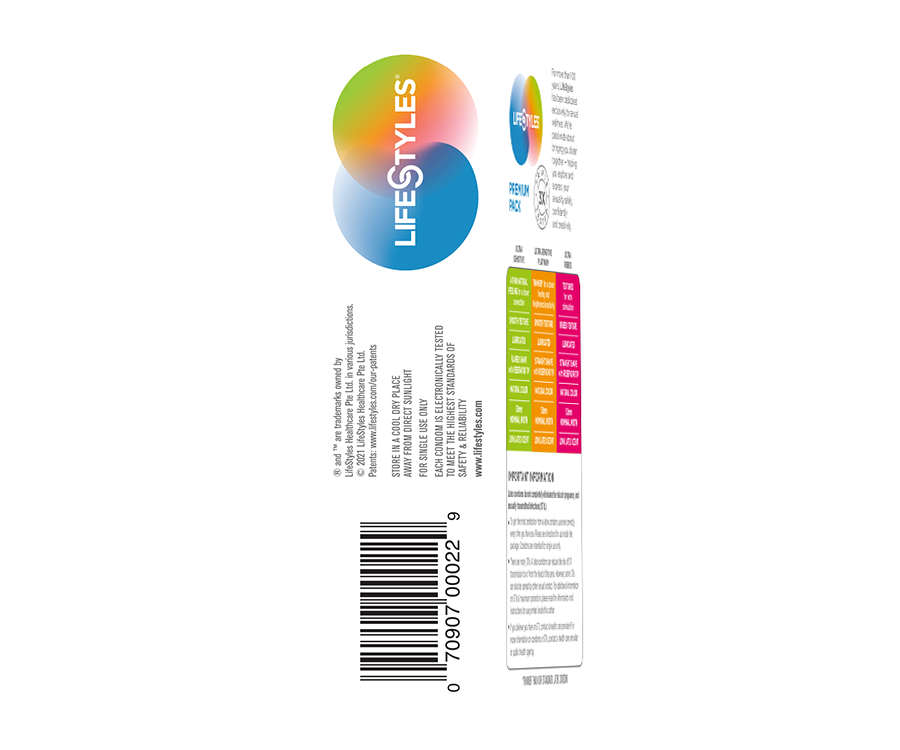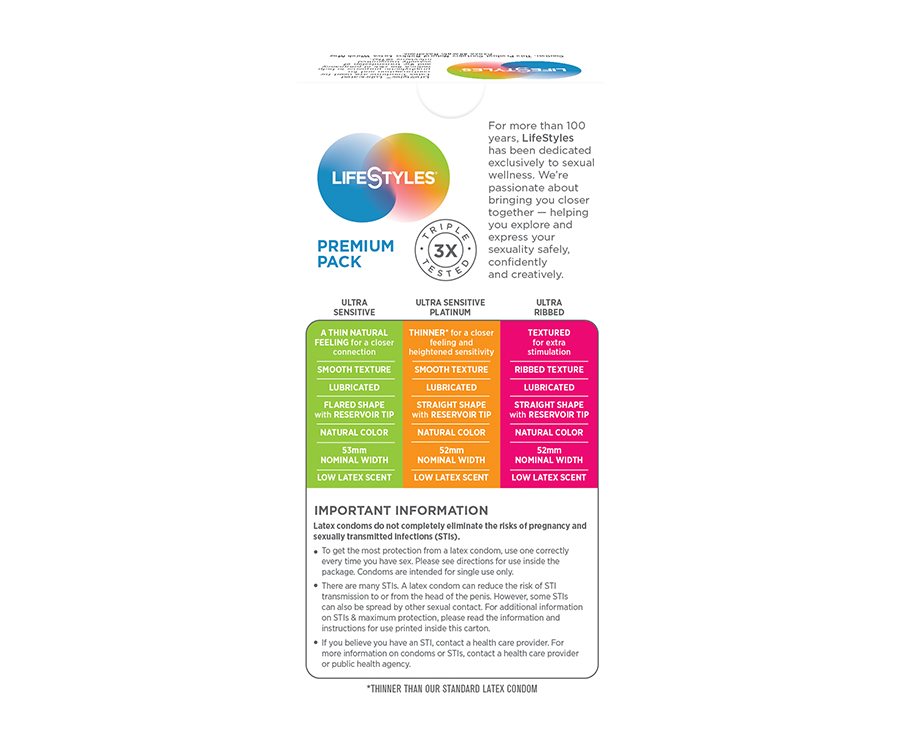 LifeStyles Premium Pack Condoms
Keep sensations strong and the connection going with a dynamic trio of all-time favorites. The LifeStyles Premium Pack with a new mix comes with three of our favorites: Ultra Sensitive, Ultra Sensitive Platinum and Ultra Ribbed condoms. More choices allow you to try something new or pick something special for a special moment. With each style's reliable protection, you'll enjoy enhanced pleasure with peace of mind.
Love the way you lie!
About this item – new mix:
Strong, reliable protection against unwanted pregnancies and STIs
Triple tested to ensure the best protection (Burst Testing, Water Testing, Electronic Testing)
Discreet, low latex scent
Features UltraGlide, a premium silicone lubricant providing maximum pleasure for both partners
Reservoir tip for safety and comfort
Each pack contains - new mix:
6 Ultra Sensitive condoms
4 Ultra Sensitive Platinum condoms
2 Ultra Ribbed condoms
Related
Products
Don't be afraid to try something new!