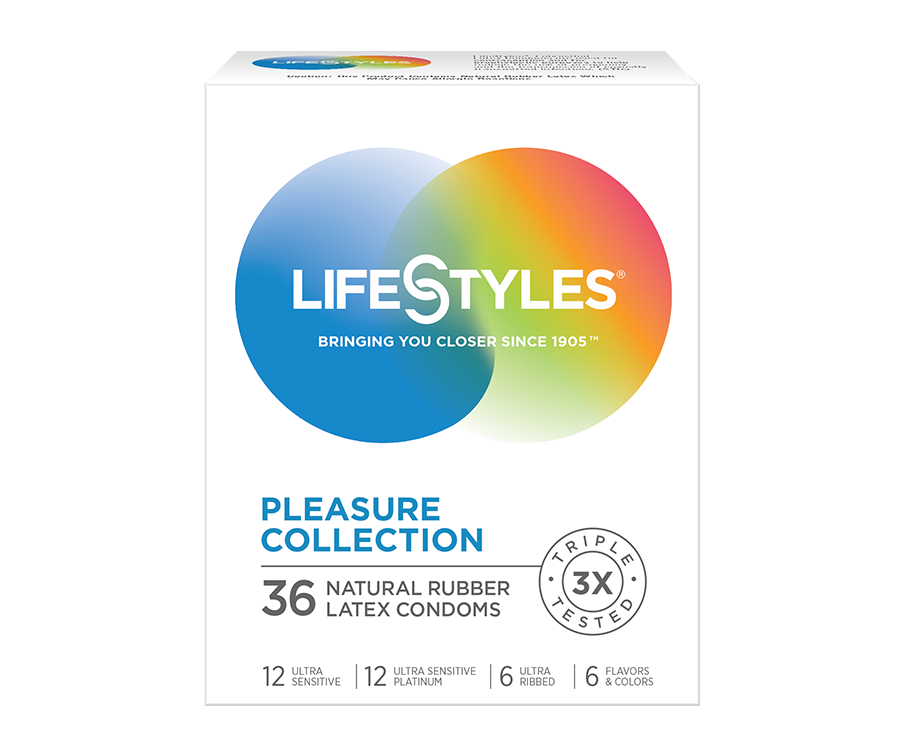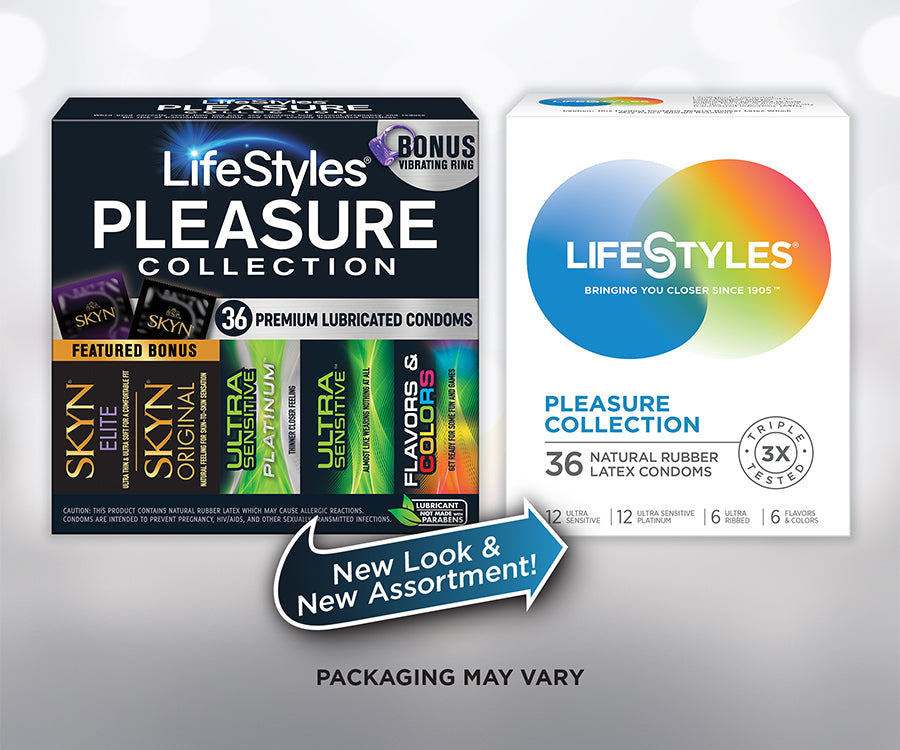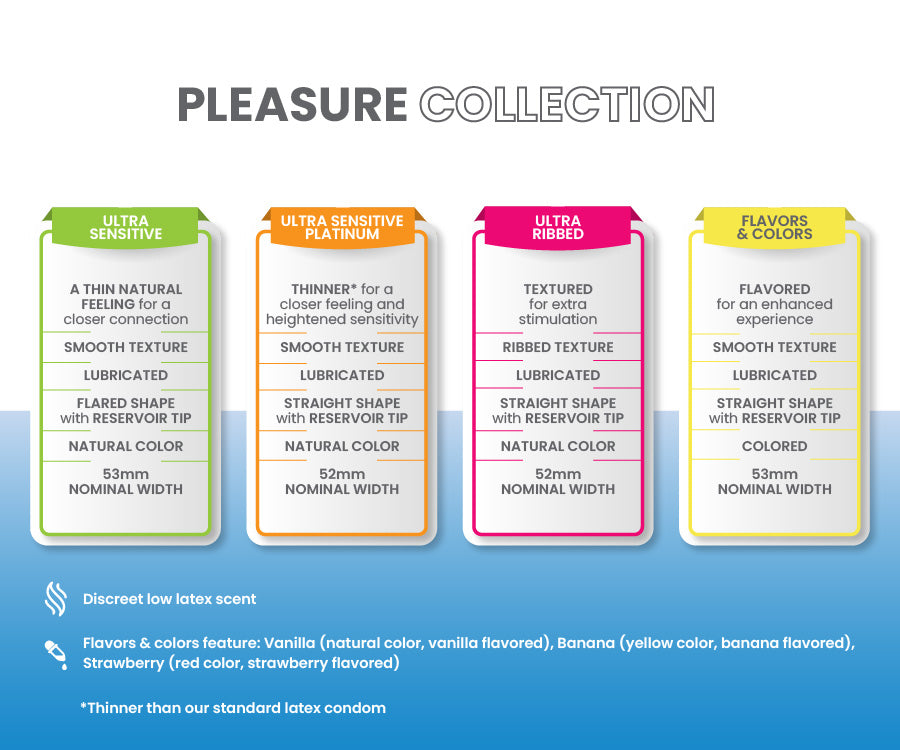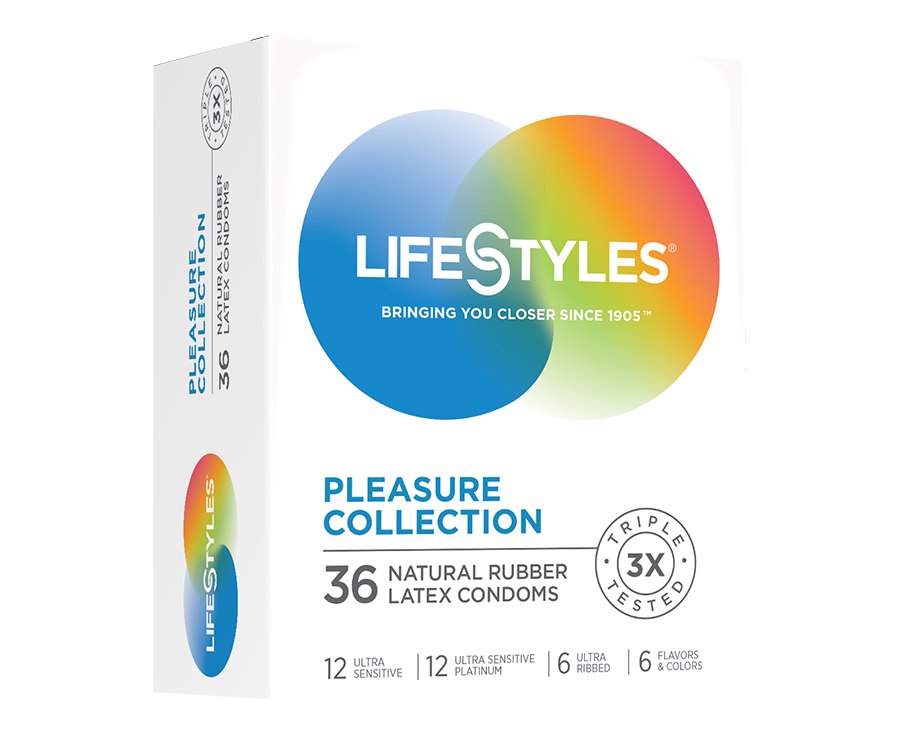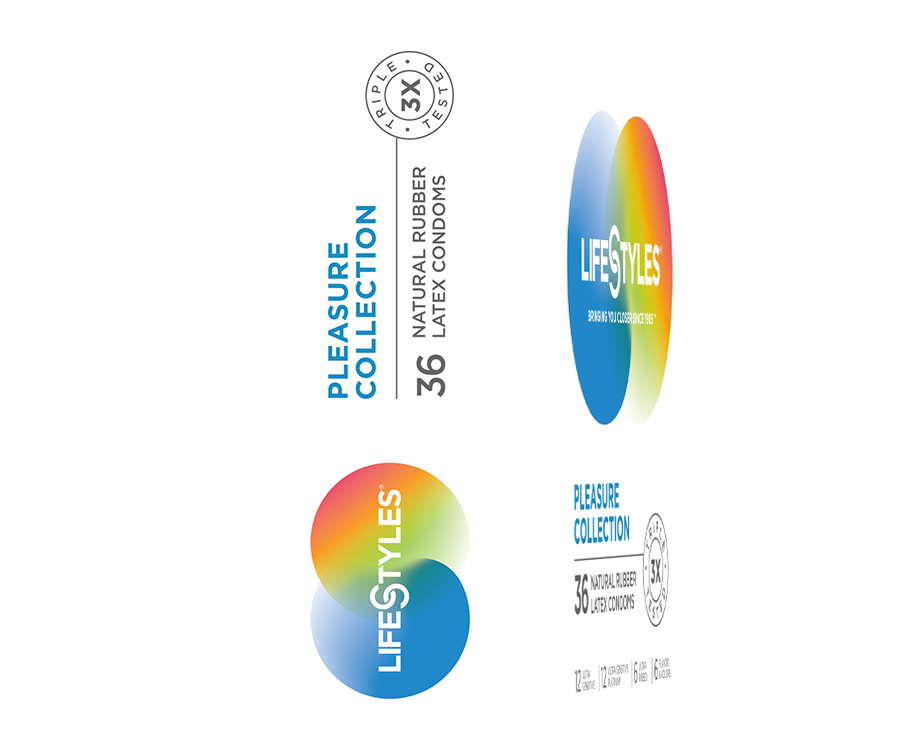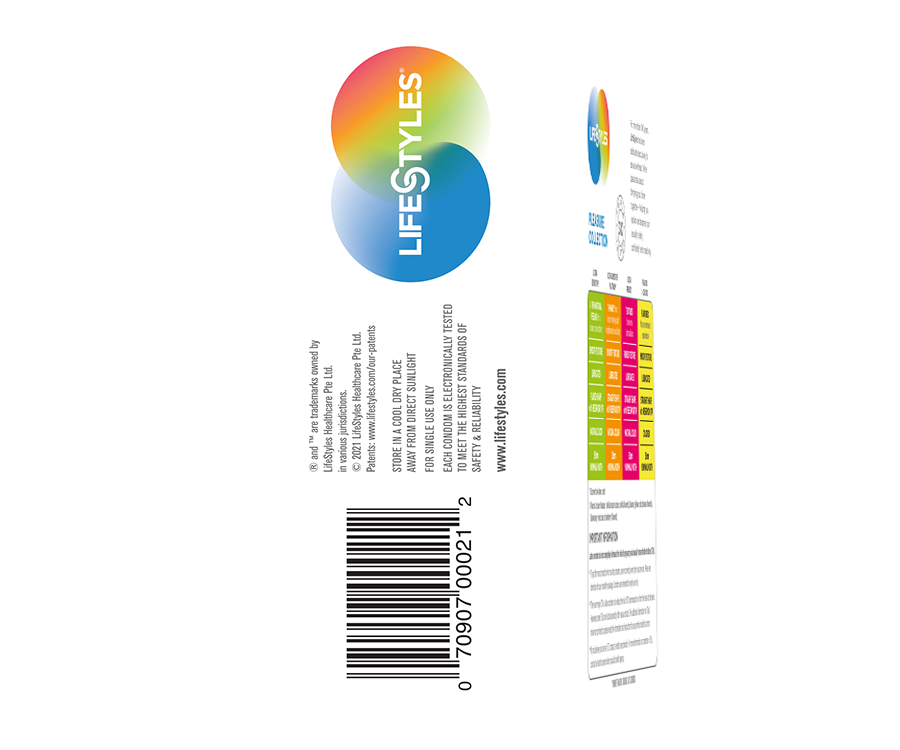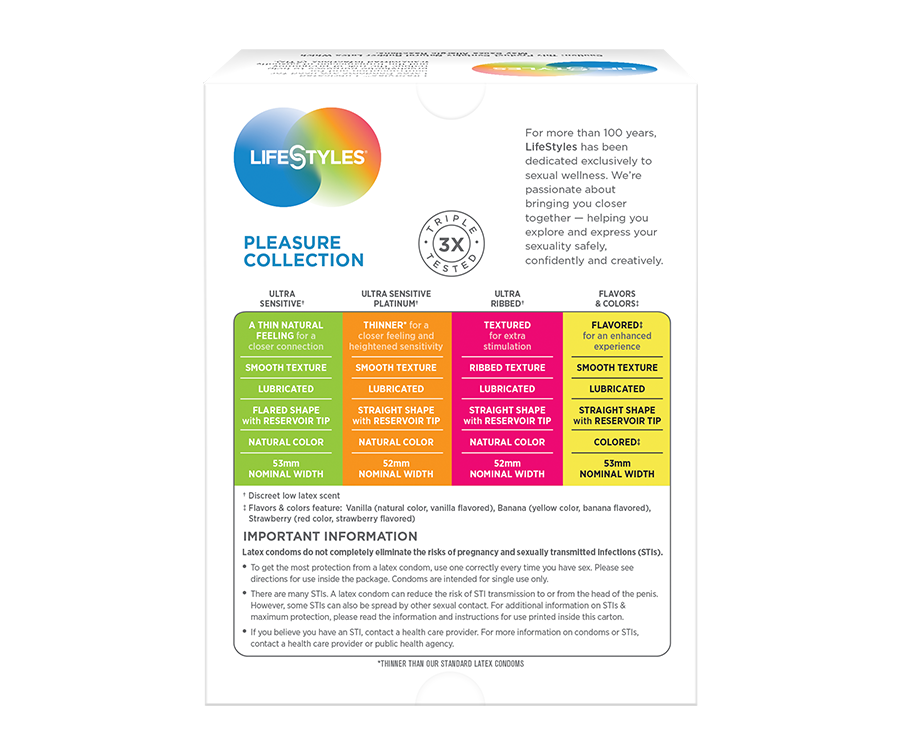 LifeStyles Pleasure Collection Condoms
We've been leaders and innovators in the sexual wellness business for over 100 years, so we know a thing or two about pleasure. The LifeStyles Pleasure Collection allows you to keep each experience fun and unique while enjoying the trusted protection we're known for. This assorted pack with a new mix comes with four of our favorites: Ultra Sensitive, Ultra Sensitive Platinum, Ultra Ribbed and Flavors and Colors. Now, the path to pleasure is in your hands — choose whichever style suits the mood and enjoy with confidence. Also available in previous mix - 40 CT.
Love the way you lie!
About this item – new mix:
Strong, reliable protection against unwanted pregnancies and STIs
Triple tested to ensure the best protection (Burst Testing, Water Testing, Electronic Testing)
Discreet, low latex scent
Features UltraGlide, a premium silicone lubricant providing maximum pleasure for both partners
Reservoir tip for safety and comfort
Each pack contains - new mix:
12 Ultra Sensitive condoms
12 Ultra Sensitive Platinum condoms
6 Ultra Ribbed condoms
6 Flavor and Color condoms
Related
Products
Don't be afraid to try something new!